Oakville Gymnastics Club
Tumbling Program Cheese and Honey Fundraiser
In order to help cover costs for coaches to travel to competitions we need your help.  The OGC is only able to cover the costs for coaches to attend local qualifiers, Ontario Championships and Canadian Championships.  All competitions e.g. Tours, Eastern Championships, Invitationals and International events like World and World Age Group Championships are not funded by the club.  Please participate in our fundraisers so that we can continue to enjoy all the benefits of these additional competitions or the ability to purchase extra equipment that we feel would improve our athletes performance.
This fundraiser will run from November 1st to November 24th. The cheese products will be delivered December 9th, just in time for Christmas party or teachers gifts. Please provide 1 personal cheque payable to "Oakville Gymnastics Club"or "Exact Cash". All cheques will be deposited Monday November 27th. Any questions regarding the fundraiser can be sent to Nadia Bruno at n.burno@oakvillegym.com.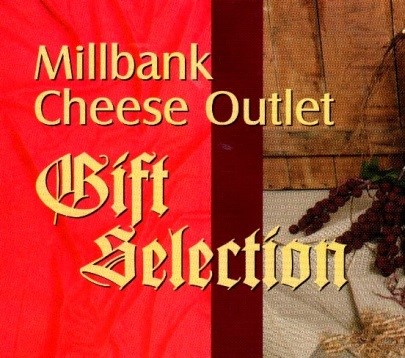 Millbank Cheese was part of Don's family bread and butter (so to speak) for decades. Don's grandmother was from Millbank and she met his grandfather from Newton. They took over the family farm from Archiebald and Martha Holmes in the 50's milking 40 head of Holstein cows. Holmes family milk used to be sent to Millbank to make cheese. Don's grandmother and father both worked at the Millbank Cheese factory. Now they just share the Millbank Cheese with friends during the holidays. See the amazing selection of Millbank Cheese on the order form.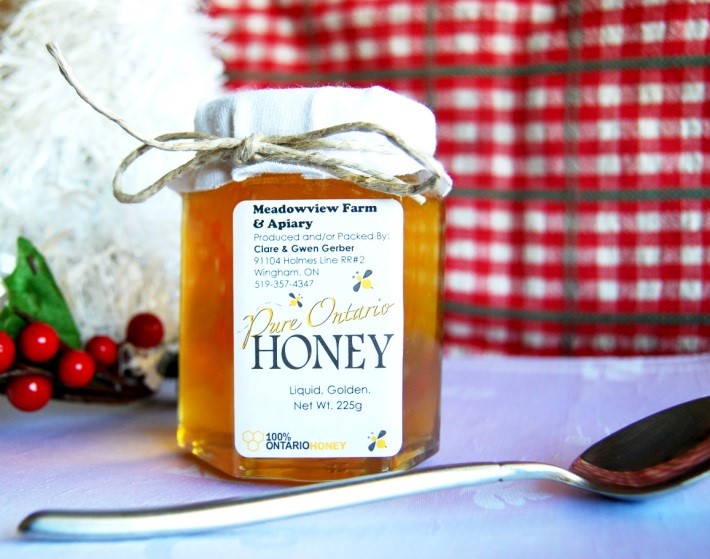 Pure liquid honey from a local farm in Wingharn Ontario.  The Meadowview Farm & Apiary is an Organic mixed farm, which is grass-fed non-GMO, chemical free production. Grass-fed beef, lamb, and poultry and bee products including Liquid Honey, Creamed Honey, Unpasteurized Honey, Comb Honey, Beeswax and Nucs.
Don and I only take Pure Ontario Honey with our tea.
225g jars $5.50