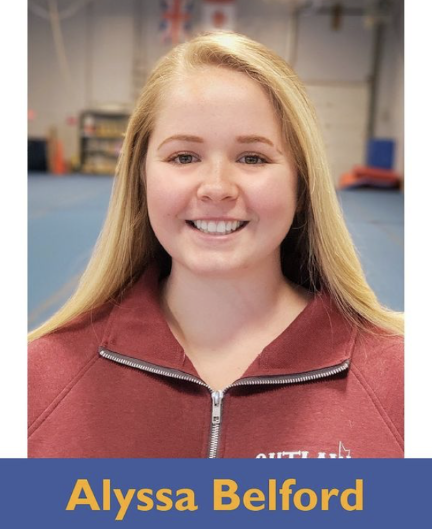 Congratulations to Alyssa Belford on receiving the Gymnastics Ontario Coach of the Year Award for Developmental Level coaching of Acrobatic Gymnastics.
Alyssa began coaching acrobatic gymnastics at the Oakville Gymnastics Club more than six years ago.  She started out as a recreational coach, and it quickly became obvious that she was a strong coach with a passion for the sport.  She has been the Team Ontario Acro coach for the last two years, with 2019 being an exceptional year of achievement for her athletes at the Vegas Acro Cup International Invitational Competition.
Alyssa was a Power Tumbler and a Cheerleader.  Her experience as an athlete inspires her to understand what it takes to help her young acrobats develop their skills.  Alyssa is known for having an "eye for detail" and her love for the sport of Acrobatics.
Oakville Gymnastics Club is proud to have Alyssa on our staff and delighted to see her recognized at the provincial level.