OGC is doing our part to provide fun and interesting Online Gymnastics Classes.  Our classes are open to kids, teens and adults.
Go to the 'REGISTRATION' heading on our homepage, type 'ONLINE' into the search bar in order to find a list of the current Online classes that are being offered.   More are added every day.
We have Story Time with Creative Gymnastics Movement for the little kids (Parent and Tot or Gymini Cricket), Gymnastics General, Skill specific and strength classes like learn Press to Handstand, Gymnastics Workouts for the Hockey Player in the family, Adult class for stretching and sculpting.
We continue to find ways to provide more value to the OGC experience.  Competitive Coaches have been looking to find innovative ways to keep classes fresh, include fun and team engagement while continuing to keep our athletes in shape and ready to return when the doors finally open.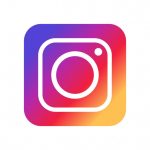 Follow OGC on Instagram for updates, notices regarding the COVID-19 schedules changes and posts about new Online classes being offered.  Follow us on Instagram @oakvillegym
If you think you have a great suggestion for a class you would like to see offered please send an email to info@oakvillegym.com or DM us on our Instagram account.  We are always looking for new ideas.
Thank you for continuing to support your club.  #gymnastsarestrongertogether